La Cygne Emergency Gas Order Updates
On February 16, 2021, city staff distributed an Emergency Gas Order to La Cygne's gas customers via Facebook, the city's website, phone calls and paper copies delivered to homes or businesses. In the following weeks, the city provided updates of the gas situation. The final update on the situation can be found in the image below.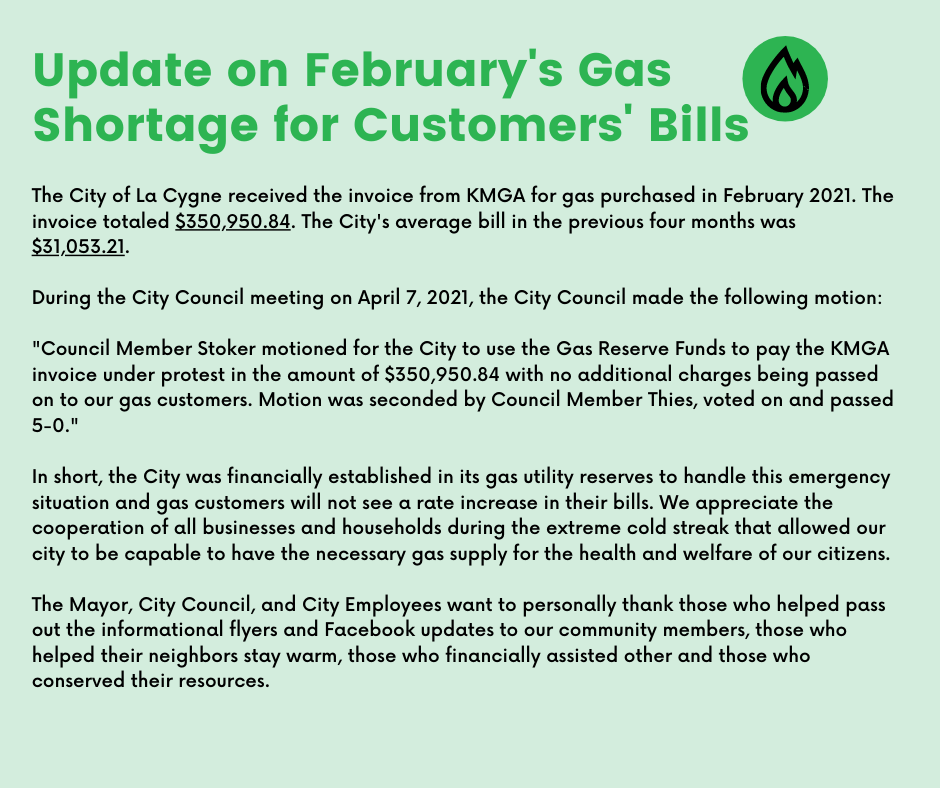 Other updates on the gas supply can be found below in chronological order.
02/22/2021 - Gas Supply Update
02/22/2021 - Gas Supply Update
02/19/2021 - Pricing Update (Afternoon)
02/19/2021 - Pricing Update (Morning)
02/18/2021 - FAQs (PDF) and (Video)
02/17/2021 - Pricing Update (Afternoon)
02/17/2021 - Pricing Update (Morning)