To Protect and To Serve
Tina Fenoughty


Chief of Police
Office: (913) 757-2144
Fax: (913) 757-2372
Email: policechief@cityoflacygne.org
 
Jo LeStourgeon                                                                                                                                                                                                      Police Officer
Office: (913) 757-2144
Fax: (913) 757-2372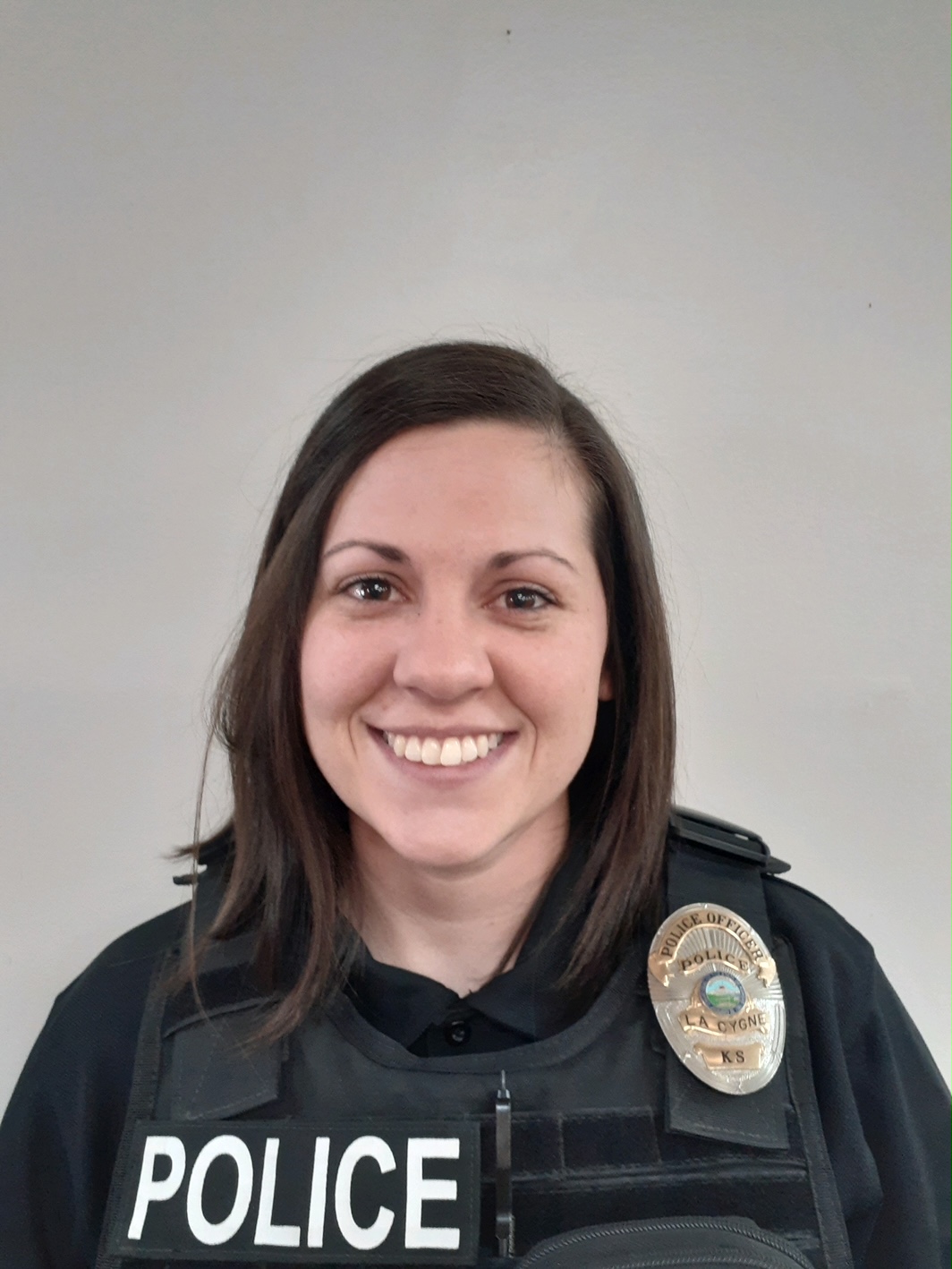 Allison Fox


Codes Officer
Office: (913) 757-2144
Fax: (913) 757-2372                                                                                                                                                         Email: afox@cityoflacygne.org
VIN INSPECTION SCHEDULE
The La Cygne Police Department conducts VIN inspections on clean/clear titles only. All other vehicle titles will need to be taken to the Kansas Highway Patrol. If you have a Certificate of Origin you do not need a VIN inspection.
La Cygne VIN Schedule
Tuesdays and Thursdays 10 a.m. - 3 p.m. by appointment only
We will need the following items:
Name
Phone Number
Clean/clear title
$20 per vehicle (there is a fee if you use a debit/credit card)
Linn County Sheriff's Office VIN Inspections
Wednesdays and Thursdays 8 a.m. - 2 p.m. at 308 Main St, Mound City, KS (enter the front entrance, on the South)
They will need the following items:
Title (only out of state titles, no salvage or Kansas)
$20 (cash or check)
Vehicle must be operable
Alternative VIN Centers
Miami County Administrative Building     Monday - Friday     8 a.m. - 4:30 p.m.
Fort Scott Courthouse (south parking lot)     Monday     12 p.m. - 2 p.m.
Louisburg (27960 Beaver Creek Rd)     Wednesday     8:30 a.m. - 2 p.m.
Pleasanton Police Department (City Hall)     By appointment only
Ottawa (3182 Highway K-68)     Monday & Thursday    9 a.m. - 12 p.m.